Covid-19 - Is now the time to start an Amazon Business?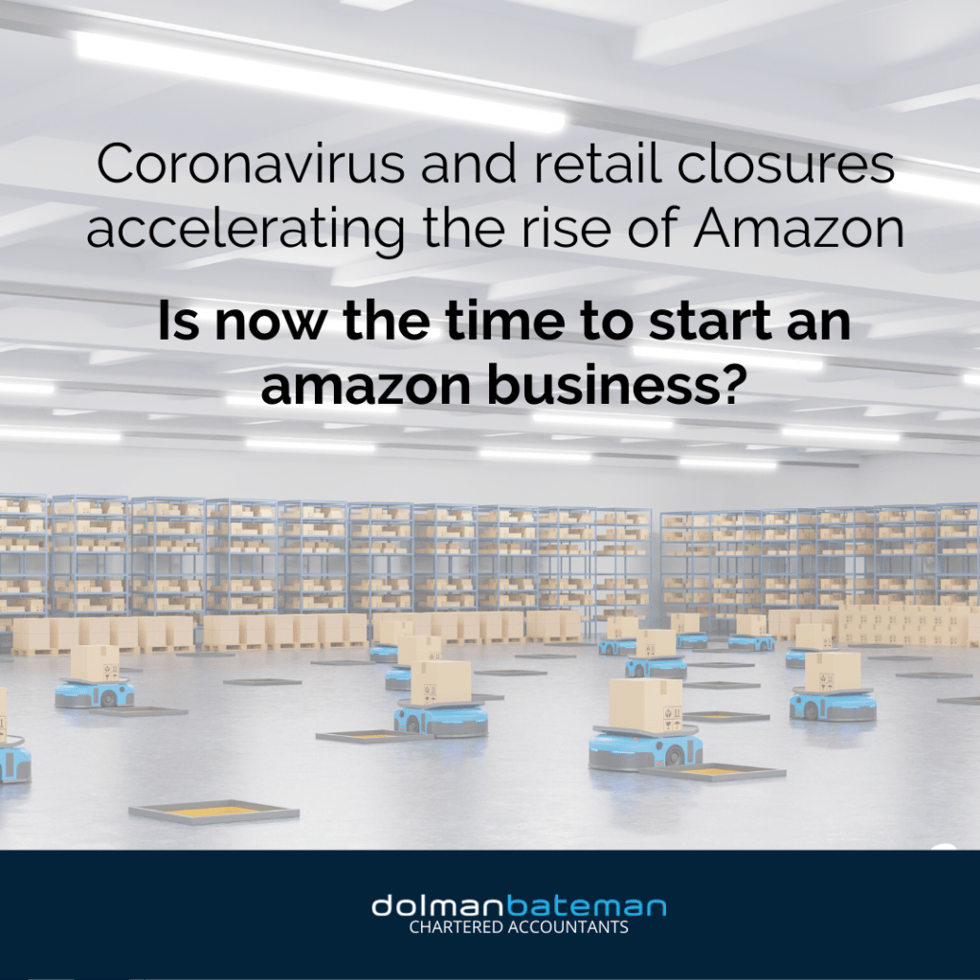 Is now the time to open an Amazon business?
If there is a company that has benefited from the coronavirus pandemic, it is Amazon. They recently announced that it had revenues of $74.4bn in the first three months of the year over $33m an hour. Due to global lockdown, millions of Americans have turned to online marketplaces like Amazon to order much-needed essentials like toilet paper, food, hand sanitizer and cold medicine. Consumers are also relying on Amazon for fresh food delivery, pushing demand for items to a whole next level. Amazon hired more than 100,000 new warehouse and delivery workers since March to help with the surge and it continues to grow.
Retailers globally are shutting their doors and continued to sell online and using Amazon as a place to sell their products. Say goodbye to the days of department stores, their chances of surviving during and after this pandemic is now slimmer than ever. With consumers loving how easy it is to buy something off their phone and have it delivered to their doorstep within the next few days, its incredibly hard to compete.
So are you going to join the bandwagon? If anything COVID-19 has just accelerated what was always going to happen to the retail world. Online shopping is the new way forward and if you are interested in building a business that sells a physical product, I would highly recommend weighing up your pros and cons, and working out all the costs involved in becoming part of Amazon as opposed to a physical shop, or simply have both operating at the same time.
Just remember Amazon has many costs such as warehousing fees, Amazon subscription fees, advertising. It may sound easy, but I do suggest doing your research and calling up to get some advice before throwing your life savings into it.
Many of Dolman Bateman's clients are Amazon sellers. With over 500 clients in the Amazon business as well as having a successful Amazon store ourselves, we can help you with your journey to becoming a successful e-commerce seller. We can help you set up your business structure, teach you about trademarks, and Amazon algorithms, advertisement and warehousing as well as suggest software to help you make your Amazon journey as easy as possible.
If you would like to find out more or are looking for a new accountant, please contact us at Dolman Bateman and one of our expert accountants will be able to help you.
#business #accounting #sydneyaccountants #coronavirusfears #australianbusinesses #outbreak #economiccrisis #theaccountants #accountingsydney#accountingexperts #taxtime #taxcrunch #taxandaccounting #theaccountants #australianaccountants #financialadvice #thestimulus #ato #australiantaxoffice #amazon #amazonbusiness #amazonseller #sellercentral