Forensic Accounting
Let us do the investigating for you.
What services do we cover?
Forensic accounting is the use of investigative techniques, accounting skills, and business skills to aid in the collection and formation of information to be used as evidence in court cases.
Family Law
Forensic accounting reports in relation to family law matters including business valuations, assistance
with financial statements, investigation and analysis of financial accounts, taxation advice and superannuation valuations.
Commercial Litigation
In commercial litigation our damage assessment and reporting includes professional negligence, property development disputes, construction industry disputes, solvency reviews, landlord / tenant disputes, franchise disputes, misrepresentation and trade practice matters, business valuations and director and shareholder disputes.
Business Valuation
Experienced Business Valuations by a certified expert.
We understand how hard it is to build a business. Your blood, sweat, and tears have been shed to build it up. So having your business valued right is one of the most crucial parts.
Financial Planning Investigations
Dolman Bateman has been involved in hundreds of matters involving litigation against financial planners, investment advisors, and investment companies in relation to the provision of financial advice.
Financial Planning Litigation
Dolman Bateman & Co Pty Ltd are specialist Forensic Accountants and Financial Advisors. We have been providing Expert Reports and Advice in Financial Planning Litigation for the past 10 years. We have the practical experience that you can only get when operating a full-service Chartered Accountancy Practice and Financial Services Practice. Our team is experienced in all aspects of Accounting, Tax, and Financial Services.
Personal Injury
We provide clients with forensic accounting reports which assess economic loss, loss of superannuation and other damages resulting from personal injury for employed and self-employed persons, in both defendant and plaintiff matters. Our forensic accounting reports cover matters involving injury or disability in relation to industrial or workplace accidents, medical negligence, motor-vehicle accidents and public liability accidents.
Litigation Support for Insurance
Forensic accounting reports for insurance investigations in areas such as business interruption, stock losses, professional negligence, product liability, and loss of profits.
Disputed Wills and Estates
What is the role of forensic accountants in disputed wills and estates? Our role in disputed wills and estates litigation has covered the following areas.
Fraud
Fraud is often difficult to detect and difficult to investigate. Poor internal systems allow fraud to occur. Often as businesses grow, its employee and client base expand and the logistics of business operations change so that internal controls which were adequate are no longer appropriate.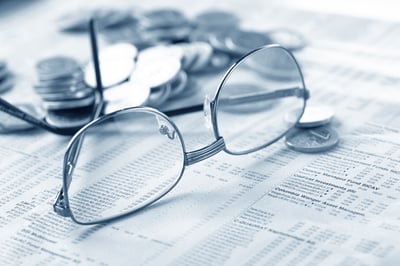 What is forensic accounting?
Forensic accounting is the use of investigative techniques, accounting skills and business skills to aid in the collection and formation of information to be used as evidence in court cases. As a discipline, it encompasses financial expertise, fraud knowledge, and a strong understanding of business reality and the working of the legal system
The process includes:
Reviewing the factual situation
Providing assistance in obtaining documentation necessary to support or refute a claim.
Reviewing the relevant documentation to form an initial assessment of the case and identify areas of loss.
Providing assistance with examination for discovery, including the formulation of questions to be asked regarding the financial evidence.
Co-ordination with other experts.
Reviewing the opposing expert's damages report and reporting on both the strengths and weaknesses of the positions taken.
Providing attendance at trial while hearing the testimony of the opposing expert and also providing assistance with the cross-examination.
Forensic accountants become involved in the assessment of economic loss damages in personal injury; assessment of damages in commercial disputes; business valuations for family law and commercial disputes; family law superannuation valuations; professional negligence claims; fraud investigation and fraud risk assessment; and business interruption claims.
Dolman Bateman has been specialising in forensic accounting for over 15 years, producing independent expert reports for law firms, corporations, insurance companies and government departments.
These easy-to-understand reports explain and quantify the amount of damage or loss suffered in relation to legal disputes. Dolman Bateman has issued more than 3,000 forensic reports in the last decade and has worked with over 100 law firms. The reports are written in a straight forward fashion that is easily understood by all intended parties and readily usable for litigation purposes. Importantly, Dolman Bateman is highly focused towards providing litigation support where required.
How can we help?
As business structures become more complex, so do the financial webs woven. Dolman Bateman Forensic Accountants offers the following:
Experienced Expert Witnesses
They assist the court with the presentation of the evidence. Litigation usually involves large volumes of business and accounting records being made available to the Court. Often the evidence is presented in a manner that is difficult for the Court or a jury to comprehend. It is important to present information in such a way that the facts and issues are easily "digested" by the users of the information.
Assistance with the formulation of the strategy for the investigation of financial affairs
Expert Testimony
An expert can assist with analysis or testimony, is skilful at evaluating litigation strategy, preparing expert reports, analysing and refuting expert reports prepared by others, and in testifying about the conclusions with authority and genuineness. During cross-examination, you need an experienced and confident expert witness
Independence
The expert evidence rules mean that an expert must give an objective, unbiased opinion. This provides a stronger argument for acceptance by the Court. Where reports are normally prepared by internal 'experts' on behalf of the either party, there can often be questions concerning the independence of these 'experts' as they are typically long-term employees of the body concerned.
Commercial knowledge and expertise.
The commercial knowledge and experience of accountants, gained from working in practice and understanding the typical operating procedures of companies, can be a major advantage. Knowing how to gather information and potential evidence quickly, together with the ability to recognise leads and clues that arise, can make all the difference. Forensic accounting requires experience, judgement, creative thinking and a mix of financial analysis, investigation and legal skills applied with precision and speed.
Decreased time and costs
The uses of experts may decrease the time and costs of litigation.
Looking for a Forensic Accountant?
Please email us with details about your matter and enquiry and we will get back to you.