Signs When A Company Is In Trouble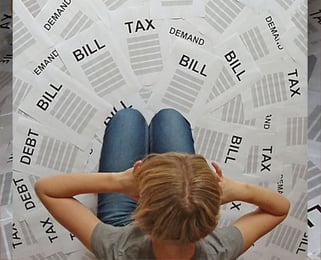 Have you got a customer that is not paying it's bills? How can you tell if a company is in financial trouble?
There are a number of signs that a company is in trouble. These include:
There is an increase in creditors calling for payment. This can be seen in the financial statements by examining the creditors days and seeing if they are increasing.
Creditors have stopped supply or threatening to stop supply.
The company is making continuing losses and there is no obvious source of funds to finance those losses such as extra input from directors or additional bank finance.
There is accounting irregularities in both trade debtors and trade creditors. Companies that have financial problems often have poor bookkeeping or continual errors in their receipts and payments. Examples are adjustments and payments not been correctly applied or incorrect statements being sent out.
The company is behind in lodgement of its Business Activity Statements or they have lodged their BAS but not payments have not been made.
Earnings expectations have not been met.
Superannuation for their employees has not been paid.
The company is reliant on a small number of customers. If one of those customers has a problem then the company will have cash flow difficulties.
Other less obvious signs of financial distress include:
Companies that abruptly move away from their core business or game plan. This can be a sign that their traditional business is not performing.
Suddenly slashing prices in an attempt to generate some cash.
Companies that have too much inventory that is not moving. This can be measured in the inventory days ratio compared to other businesses in the same industry. Inventory in many businesses is a black hole where unrealised losses can hide.
Downturns in the economy or a particular section of the economy. There are many businesses around at the moment that were dependent on a high level of consumer spending or low exchange rate.
Companies whose margins are too low or their business is dependent on having the lowest price. Many business fail to price their products and services properly. Businesses with small margins are very susceptible to bad debts and changes in market conditions.
Directors have a legal duty to ensure that the company does not trade whilst insolvent or risk having a claim from the liquidators of the company against their personal assets.